Simple Ladders
by
supacomix.njb
(view all articles)
unrated
Quick and Easy Working Ladders
Simple Ladders
Right everyone, as being an amateur mapper (well sort of) now, i thought i'd help with one of the most commonly used items within the map... the
ladder
.
There are many tutorials on ladder creation. Most of them i found don't really work at all, especially in CounterStrike: Source
After some further research I found a really easy way to create them.
Step 1.
Set up a simple map, with your two levels for the player to go up, including a light and a spawn point. For this I have created a simple box with two levels, thrown in a light and a spawn point and a ladder entity.
Step 2.
Right now create a block the same width as your ladder entity and roughly the same hieght. Set the texture of this to
tools/toolsinvisibleladder
The texture should look like this:
Apply this texture and your ladder should look like this: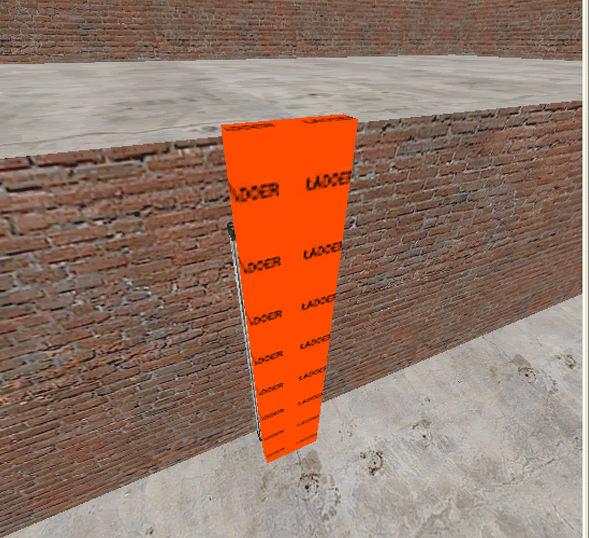 And believe it or not.. thats it, just export your map and bingo you have it. Its really that simple. Now this is a tested and proven method for CS:S so get it going and I expect to be climbing high into your map with my awp soon
.